By Siyamthanda Ndinisa and Andisile Klaas (DSI/HSRC SAIAB Communications Interns)
SAIAB's former student and esteemed Senior Scientist, Dr Albert Chakona, takes the helm as the new Chief Scientist in leading the NRF-SAIAB to promote the already ongoing initiatives to advance and cement the Institute's role as a globally competitive platform for aquatic biodiversity research in Africa.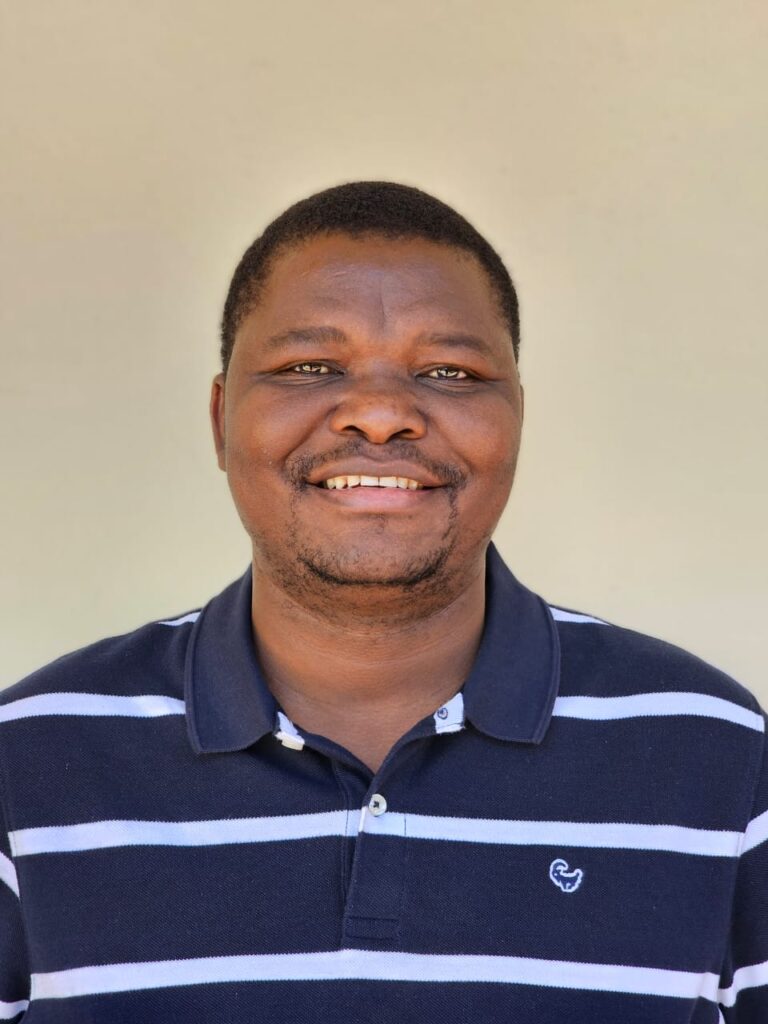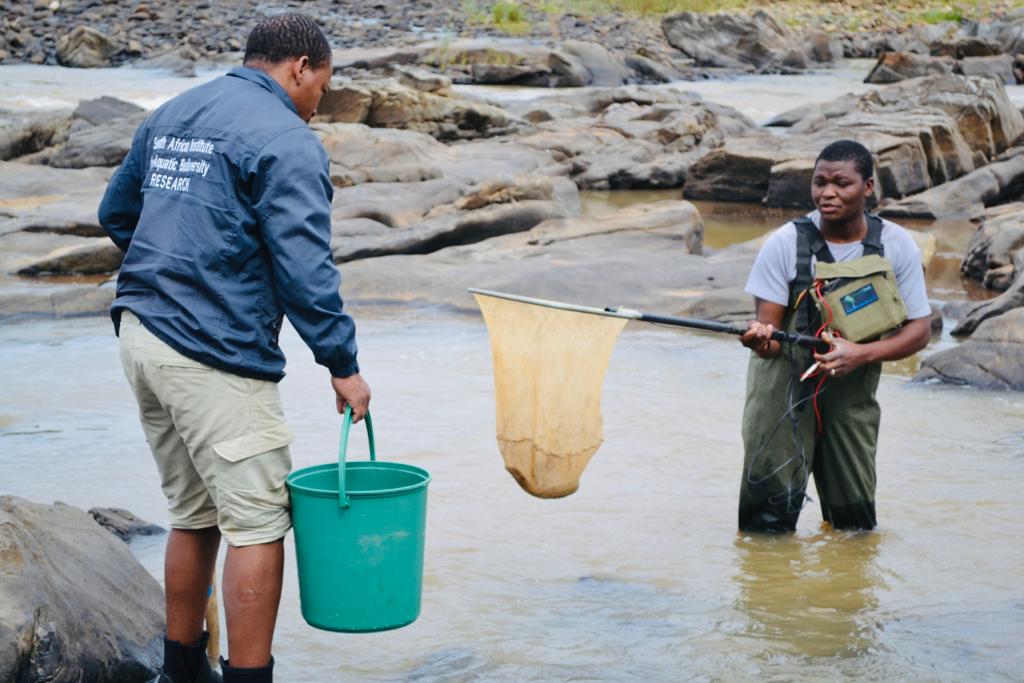 In a momentous announcement, the NRF-South African Institute for Aquatic Biodiversity (SAIAB) in Makhanda has appointed Dr Albert Chakona as the Institute's new Chief Scientist. In the announcement of his promotion, SAIAB MD, Dr Angus Paterson said, "Albert is an individual who is not only an excellent scientist but also lives the NRF SAIAB values and trusts that the Institute will give Albert the support he needs as he leads SAIAB's research into the next decade." This promotion, effective October 1 2023, marks a significant milestone in the career of this distinguished researcher, renowned for his ground-breaking work in the fields of taxonomy, systematics, biogeography, and the conservation of freshwater fishes in southern Africa.
Albert`s first encounter with SAIAB was in May 2007 as a visitor. He then enrolled for his PhD at Rhodes University through SAIAB in 2008 and was subsequently appointed as a Scientist in March 2013. Albert's journey to becoming Chief Scientist at SAIAB is a testament to his outstanding leadership skills and unwavering commitment to drive transformation and promoting research excellence in aquatic biodiversity research in southern Africa.
In a statement regarding his promotion, Albert expressed his gratitude and enthusiasm for the role. He stated, "I'm very excited and feel greatly honoured to assume this big responsibility to serve the scientific community and the society at large, and to grow SAIAB's influence nationally, regionally and internationally."
He advised aspiring scientists to; "believe in themselves, develop good interpersonal relationships and to be open minded. Be consistent, you can't achieve big goals by working in isolation, be open to criticism and don't be scared to go to the drawing board again."
His work at SAIAB as Chief Scientist will mainly include leading and managing the research and innovation component of the Institute's mandate, which is to undertake aquatic biodiversity research and innovation that drives the sustainable socioeconomic development of South Africa and the continent. Furthermore, providing management support to the Institute's Managing Director and the NRF Executive, as well as leading and conducting aquatic biodiversity research at the highest level.