By Siyamthanda Ndinisa & Andisile Klaas
The NRF-South African Institute for Aquatic Biodiversity (NRF-SAIAB) has taken a giant leap forward in marine research with its recent acquisition of an advanced Remotely Operated Vehicle (ROV) worth R14 million and an impressive R11 million worth of equipment for its Geophysics Mapping Platform (GeMaP). This game-changing investment promises to propel SAIAB into uncharted waters and establish the Institute as a frontrunner in the realm of aquatic research. As a National Facility of the NRF, SAIAB makes this infrastructure available to the South African research community.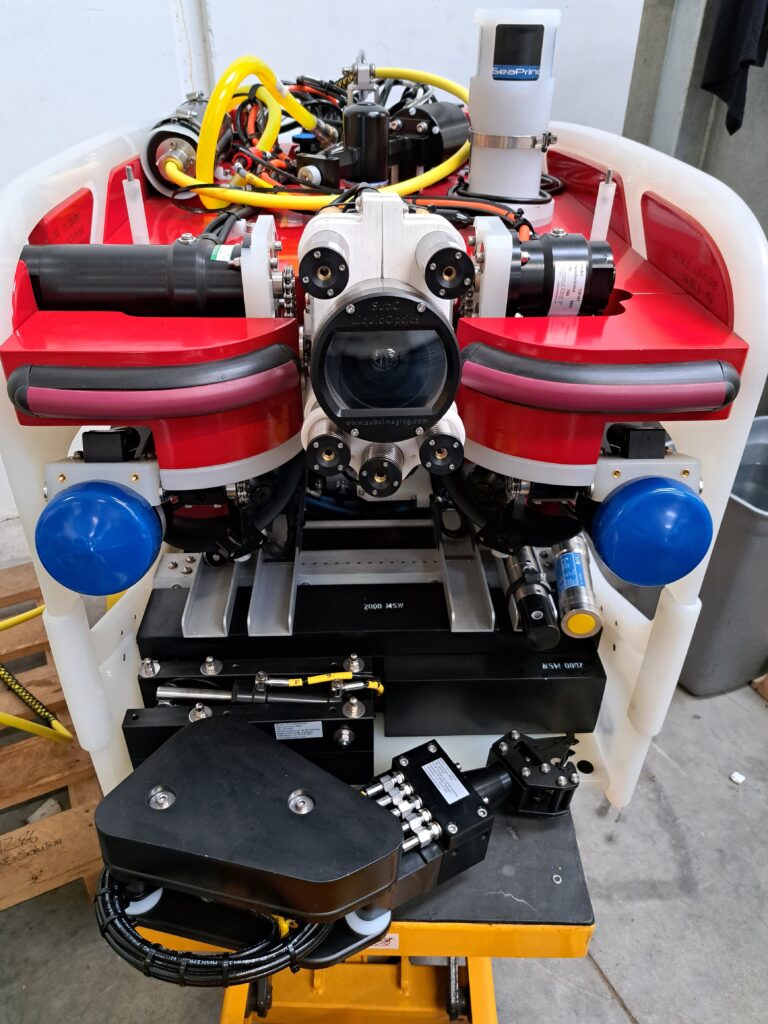 Equipped with a high-resolution camera, the ROV is deployed to document the underwater realms, allowing researchers and operators to gain insights into the hidden depths of the ocean. Connected to the surface vessel through a vital umbilical cord, this technology can be directed remotely from the safety of the ship. This tether not only provides power and communication but also allows the ROV to be expertly maneuvered, making it possible to examine specific features and organisms of interest with precision. As it descends into the ocean's depths, the ROV captures live video footage, records data, and transmits real-time imagery to the surface. The ROV is also equipped with a robotic arm that allows researchers to collect specimens of interest.
SAIAB's Geophysics Mapping Platform (GeMaP) has been at the forefront of marine research, pioneering innovative approaches to provide high-resolution geospatial data that accurately documents and describes the sea bed. This new equipment empowers the South African research community to explore the depths of the South Atlantic Ocean, the Indian Ocean and the Southern Ocean with supreme accuracy.
The importance of this investment reaches far beyond the technological advancements it offers. It positions SAIAB as an internationally competitive research institute, ready to explore new horizons in aquatic research. This leap forward promises to have a profound impact on the field of marine science, making SAIAB a key player in helping to understand aquatic biodiversity and the secrets of the deep-sea.
SAIAB's investment in this innovative equipment highlights its dedication to pushing the boundaries of marine research to address Global Sustainable Goals (SDGs) and advance South Africa's National Development Plan 2030 and Africa's 2063 Agenda. Ryan Palmer, SAIAB's Marine Platform Manager explained that, "The infrastructure platforms like the ROVs and GeMaP are made available for use on a competitive basis by various research institutions in collaboration with SAIAB. The scientific community eagerly anticipates the ground-breaking discoveries that will emerge from collaborations with SAIAB's Geophysics Mapping Platform."
The GeMaP's work feeds into the areas of the Sustainable Development Goal of taking care of life under the sea, known as SDG 14. It does this by collecting the bathymetry (depth) measurement data of water in oceans which helps to describes the seabed upon which marine life exists. This information underpins habitat classification which forms a foundation for Marine Spatial Planning. Therefore, GeMaP's work has a big impact on many parts of the Blue Economy, and it also connects to other goals like Industry, Innovation, and Infrastructure (SDG 9), reducing poverty (SDG 1), creating good jobs and economic growth (SDG 8), using resources responsibly (SDG 12), dealing with climate change (SDG 13), and supporting life on land (SDG 15), especially when it comes to things like tourism and fishing in the ocean and along the coast.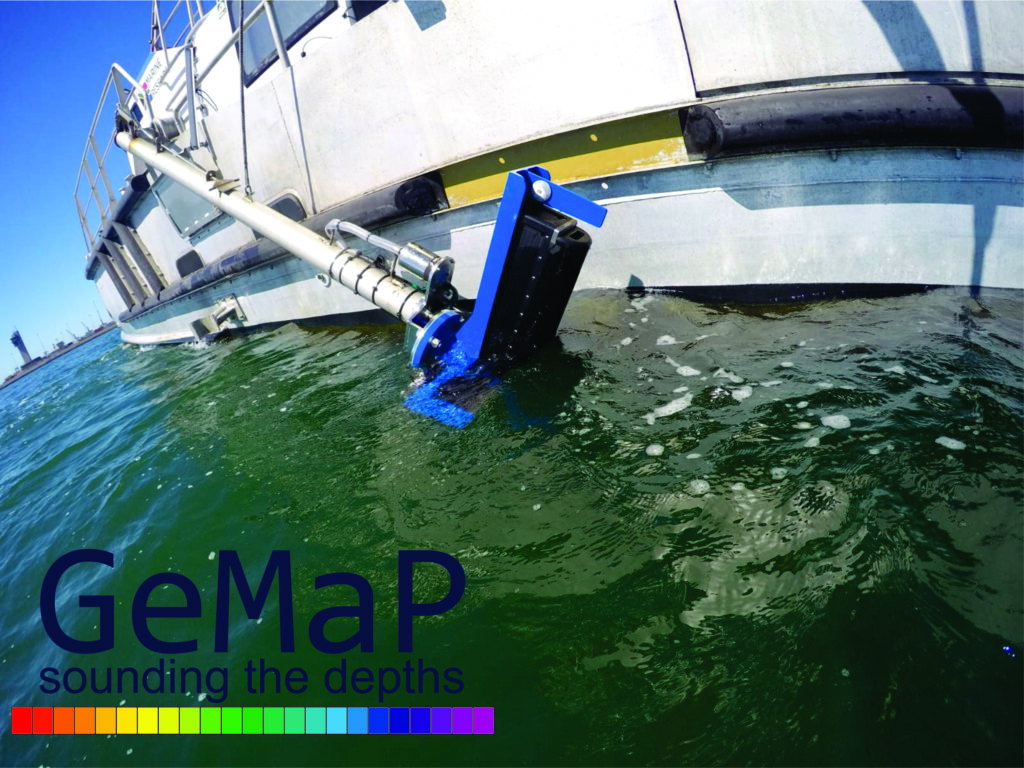 Reaching 600m (depth below mean sea level) mapping proficiency in Algoa Bay (Gqeberha) for SAIAB's Geophysics Mapping Platform (GeMaP) with the new Multibeam echosounder system (R2Sonic 2026)
Ryan described how the ROV advances research capabilities, highlighting that, "A significant portion of this data contributes to classifying ecosystems, essentially helping us identify different underwater ecosystems and contributing to the development of a comprehensive map, similar to the terrestrial habitat maps like Fynbos and Karoo, but tailored for the marine environment."
In simpler terms, SAIAB's new equipment allows scientists to explore the ocean floor, take pictures and videos of underwater life, and study different ocean habitats. This research contributes to creating a map of the ocean's ecosystems, just like we have maps for different habitats on land. It's an exciting step in understanding and conserving marine life.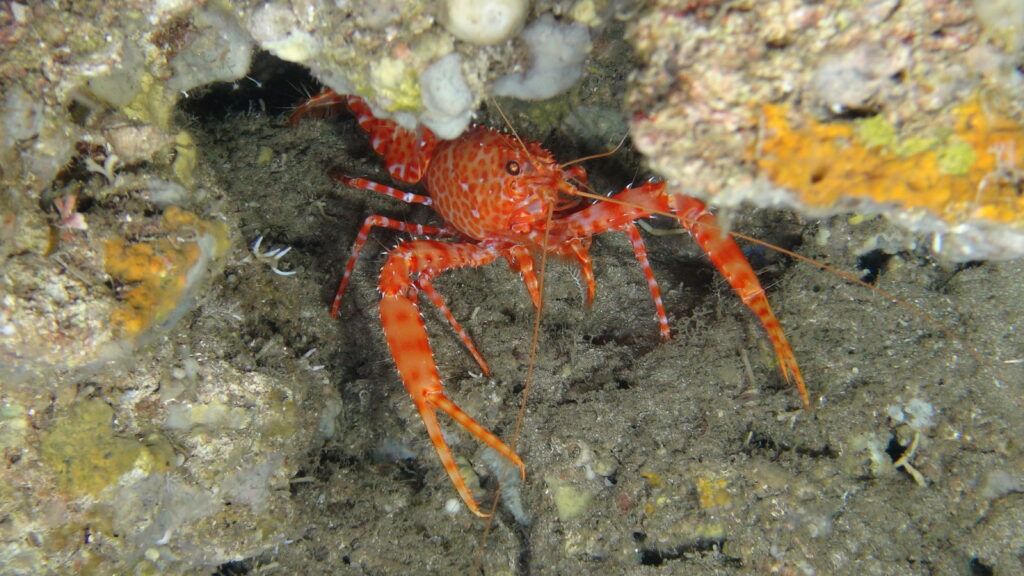 Images captured by the ROV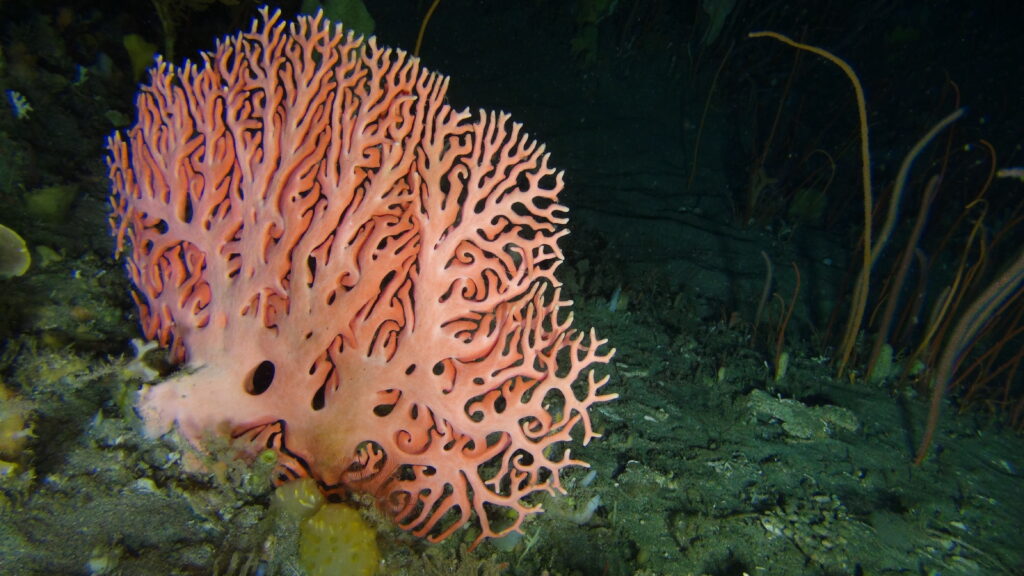 As SAIAB delves deeper into the ocean's mysteries, it promises to make remarkable contributions to our understanding of aquatic ecosystems, securing its status as an internationally competitive research institute with a global impact.