SAIAB holds the Smith Memorial Lecture in memory of J.L.B and Margaret Mary Smith to commemorate their legacy of discovery and research in Ichthyology and related fields. This year, we invited former Chief Scientist Emeritus & Research Associate of SAIAB, Professor Alan Whitfield, whose contribution in preserving the Smith's legacy and directing the Institute has been equally important.
This year's Smith Memorial Lecture was centered on the launch of the recently published 'Knysna Estuary: Jewel of the Garden Route' book by Alan Whitfield, Charles Breen & Mark Read.
The Knysna Estuary is the most important of South Africa's 290 estuaries in terms of conservation importance. With a deep mouth and strong marine and freshwater influences, rich and diverse plant, invertebrate, fish and bird communities now occupy the system.
The contents of the various chapters of this book are written by experts in their field, most with a strong knowledge and direct research experience of the Knysna Estuary. The aim throughout is to enable and encourage readers to appreciate life within the estuary, understand its structure and functioning, and empower people to communicate its value and conservation importance from an informed position.
Just as rarity is one of the most prized qualities of a gemstone, so it is that the unique nature the Knysna Estuary affords its singular importance in the Garden Route and to South Africa. In this book, the authors introduce readers to the multifaceted nature of the Knysna Estuary and how the biotic and abiotic components function together as a system, and in this Smith Memorial Lecture, Prof Whitfield links his talk to the love for nature once exhibited by the Smiths.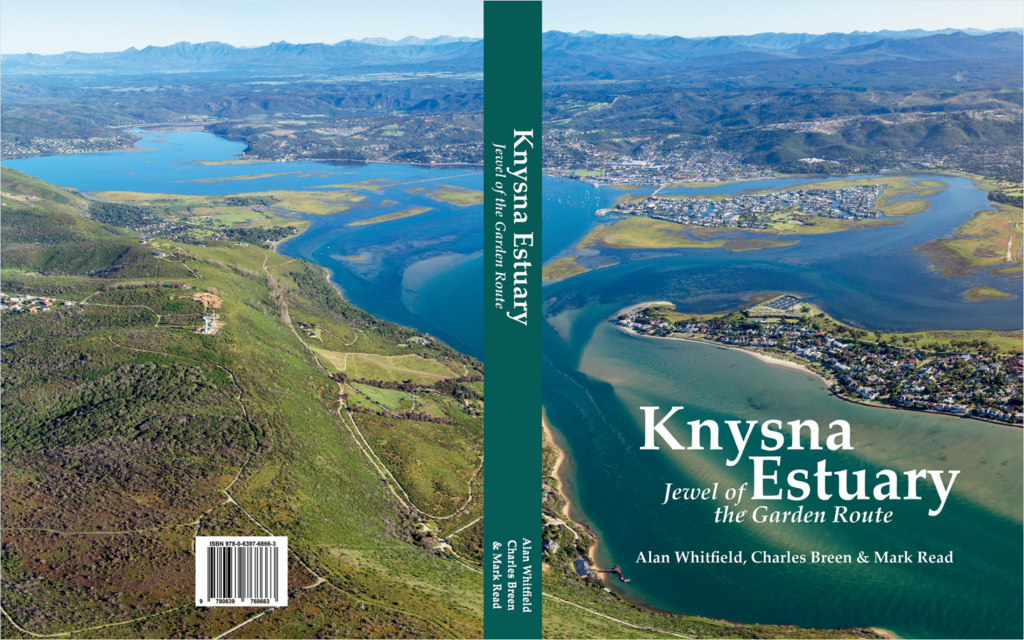 "We are connected to and have responsibility for the future of the Knysna Estuary. It is through our direct and indirect connections with the estuary that value is generated; the flows of goods and services Eros the foundations for the economic and social well-being of Knysna and further afield in the Garden Route. The gem is under our care; we are responsible for ensuring that our asset retains its capacity to generate value for future generations," – Alan Whitfield, Charles Breen & Mark Read.
AVAILABLE FROM:
Knysna Fine Art, Thesen House, 6 Long Street &
nysna Basin Project, iThemba House, 18 Pitt Street, Knysna 6571
(email: jessica@knysnabasinproject.co.za)
The recording of this Lecture is available on the SAIAB YouTube Channel below: