Enhancing Ecological Engineering Solutions in Urban Coastlines Through the Transdisciplinary NRF–SAIAB Funded IMIsEE Project
In August, the NRF-SAIAB Indigenous Marine Innovations for sustainable Environments and Economies (IMIsEE) project held its first official event, an imbizo, with members of the rural coastal community of Hamburg in the Eastern Cape province and academic collaborators.
Project partners are the Keiskamma Trust, eco-musicologists from the International Library of African Music at Rhodes University, NRF-SAEON, University of Cape Town, Abalobi and Nelson Mandela University research collaborators, including several postgraduate students, who will work in close partnership with members of the Hamburg community.
The imbizo saw the team weave together scientific knowledge, indigenous knowledge-based co-creations and African traditional cultural expressions and performance. Merging the arts, pedagogy and music component of the study will help in linking the science with the environmental indigenous knowledge shared by the community through storytelling and music.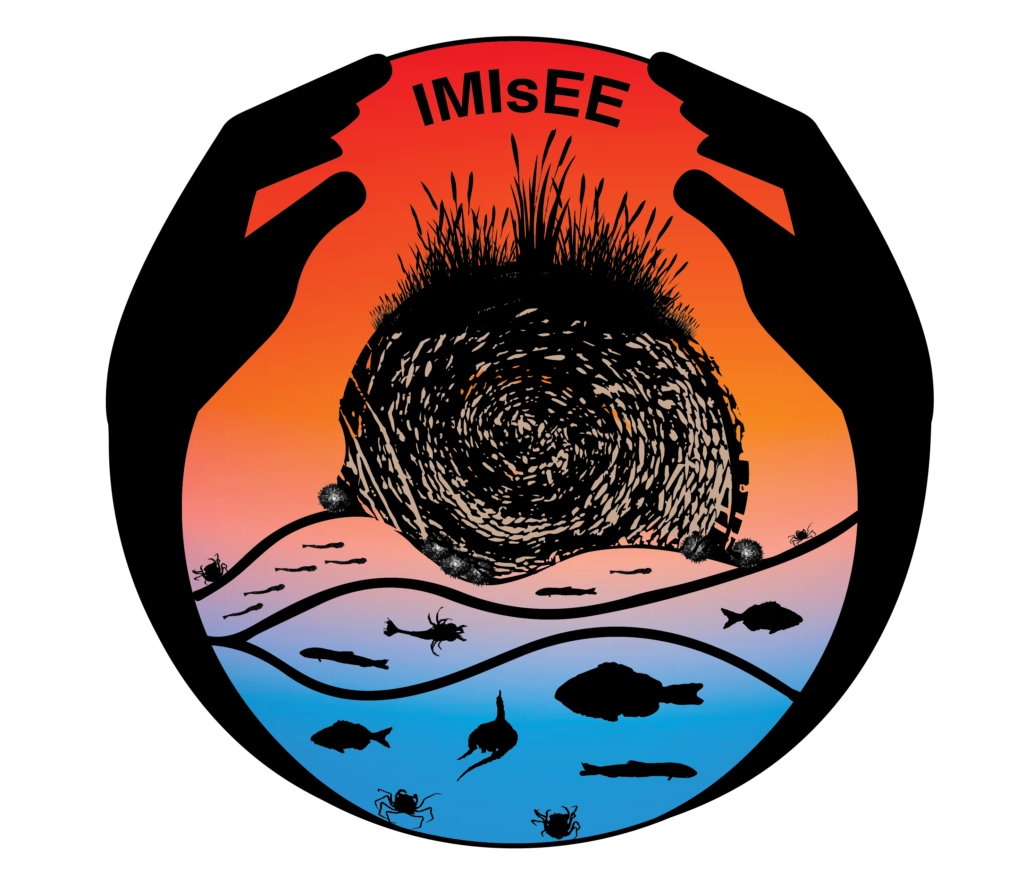 Led by NRF-SAIAB's Professor Francesca Porri, the objectives of the project are to improve the functioning and diversity of urban coastal infrastructures through an innovation and indigenous systems approach. Among the innovative approaches, is the inclusion of African indigenous knowledge. African indigenous knowledge will be used to co-create and test innovative green (nature-based) solutions that can offer opportunities to counteract the adverse impacts of coastal armouring in urban coastlines that often drivepressures on natural coastal environments and pose threats to biodiversity and the healthy functioning of marine ecosystems.
To do this, "the project will merge novel designs and natural materials with traditional African artisanal practices to create complex structures which may ultimately increase the biodiversity value of urban coastlines, and improve species in these coastal habitats in terms of their early stage life, functioning and diversity," said Professor Porri.
The IMIsEE project will not only provide an opportunity to test the coastal ecological value of creative designs, but it will highlight the significant key social function of originally entering in partnership with rural coastal communities in the Eastern Cape Province, to empower members (especially women) from the poorest economic sector in South Africa in being active co-creators of solutions for the coastal environment.